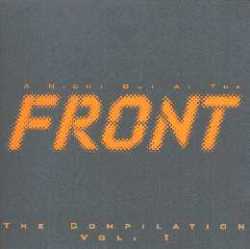 13 Jahre Front, Hamburgs bekanntester Gay-Club. Zum Jubiläum hat Deutschlands wohl bekanntester House-DJ Boris Dlugosch einige ganz nette Vocal-House-Tracks zusammengestellt, hauptsächlich aus deutschen Landen, denen aber im Großen der rechte Biß fehlt. Selbst der letztjährige Club-Hit von Ruffneck "Everybody be somebody" kommt als Mousse T.'s Back in the days Mix doch eher ermüdend.
Wenn denn ganz Deutschland noch in der Hand der Technoiden wäre (wie im Booklet beschrieben), dann könnte der Sound dieser Compilation in der Tat sehr erfrischend wirken. Aber: Ganz Deutschland ist in der Hand der House-Music und so gibt es zur Zeit ein paar spannendere Sachen aus diesem Bereich.
Den Kauf lohnend macht einzig und allein die Mix-CD von Boris Dlugosch, der zu Recht als einer der Besten im Bereich Vocal-House gehandelt wird. Dlugosch zaubert mit den Tracks der ersten CD einen erfrischenden und spannenden Set, der Spaß macht und gute Laune verbreitet. Und so sollten House-Compilations auf CD auch angeboten werden: in der gemixten Form, denn nur so – unter der Hand eines Meisters wie Boris Dlugosch – können die Tracks ihre ganze Kraft entfalten (und vielleicht noch mehr!?).
Sampler:
Front - The Compilation Vol.1
(Broken Beats Records)