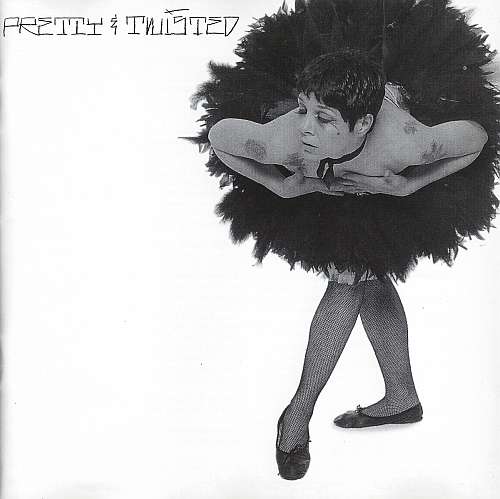 Sechs Jahre lang war Johnette Napolitano Frontfrau von CONCRETE BLONDE, einer Band, die mit ihrem Hit "Joey" auch Radiohörern geläufig ist, die mit dem Bandnamen selbst nichts anfangen konnten. Nach fünf Lps und unzähligen Tourneen trennte sie sich Mitte letzten Jahres von ihrer Band und rief zusammen mit dem ex-WALL OF VOODOO- Gitarristen Marc Moreland und Schlagzeuger Danny Montgomery ein neues Projekt ins Leben.
Wer jetzt erwartet, PRETTY & TWISTED würde den CONCRETE BLONDE-Weg in Richtung Pop, Rock und Erfolg beschreiten, sieht sich getäuscht. Das Debüt erweckt eher den Eindruck, als habe Johnette Napolitano sich hier endlich einmal ohne künstlerische/kommerzielle Schranken austoben dürfen. So finden sich auf der CD dann Gemeinschaftskompositionen mit dem Kopf der australischen Saints Chris "The Aristocrat" Bailey oder dem ex- REPLACEMENTS-Sänger Paul Westerberg, eine Coverversion eines alten ROXY MUSIC Stückes ("Mother Of Pearl") und Vertonungen eines bislang unveröffentlichten Janis Joplin Textes und eines Gedichtes von Charles Bukowski ("Singing Is Fire").
Musikalisch rücken PRETTY & TWISTED ab vom geradlinigen PopRock der CONCRETE BLONDE-Phase. Napolitano & Moreland setzen mehr auf das impressionistische Element, das Erzeugen von Stimmungen, die zumeist zwischen Melancholie, Düsternis und Bedrohung angelegt sind. Hierfür eignet sich Johnette Napolitanos leicht heisere, oft fast flüsternde Stimme ganz ausgezeichnet.
Pretty & Twisted: s/t
(Warner)