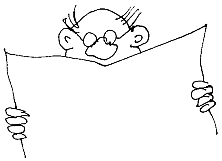 R.I.P.: Bobby Charles (1938-2010): Abschied eines Eigenbrötlers
Deutschlands einziger Crooner. Der Tagesspiegel über Max Raabe: Mein Herz, dein Nerz
Noch ein kleiner Nachklapp zur SPEX-Diskussion: Johnny Häusler schreibt im Freitag über Das Ende der Plattenkritik, wie wir sie kennen.
Der Spiegel interviewt Simon Frith zum Boom-Geschäft Popkonzerte: "Viele Bands spielen immer noch fast für umsonst"
Als Linke sich des Looks der Rechten bemächtigen. Der Spiegel über Vampire Weekend: Markenpiraten stürmen die Yacht
Und Spiegel zum dritten. Diesmal über Sondereditionen mit merkwürdigen Gimmicks: Dildos in Pink
PopMatters über wiedervereinigte Indiebands in den Nuller-Jahren: Our Band Could Be Your Life. Again.
Paste: Catching Up With… Final Fantasy's Owen Pallett
Passend dazu meldet der NME, dass sich Suede für ein Wohltätigkeitskonzert in der Royal Albert Hall zusammenraufen.
The Independent über den Januar 1960: C'mon everybody: How Eddie Cochran and Gene Vincent changed British music for ever
Die taz über Country-Musikerin Taylor Swift: "Ich will keine Puppe sein"
The Independent über die Wiederveröffentlichung des Debütalbums von David Bowie: David Bowie – An absolute beginner
The Independent über Beach House und ihr Ende Januar erscheinendes neues Album "Teen Dream": Shore thing for easy listening
Legal Downloads:
Daytrotter-Session mit All Get Out.
Luxury Wafers-Session mit The Dutchess and The Duke.